It is made of 100% Mdf.
lukens feet made of hornbeam
The self-extracting samet rail system is standard for drawers.
the doors are hinged with a stopper, providing slow closing.. your baby will not wake up..
rocking cradle 70*130 cm bed size. Throne cradle option
Flower works of all colors are made by the artist with a single brush stroke.
A separate design is provided with carvings that can be painted in gold leaf or silver colors.
Choose your wishes from the options.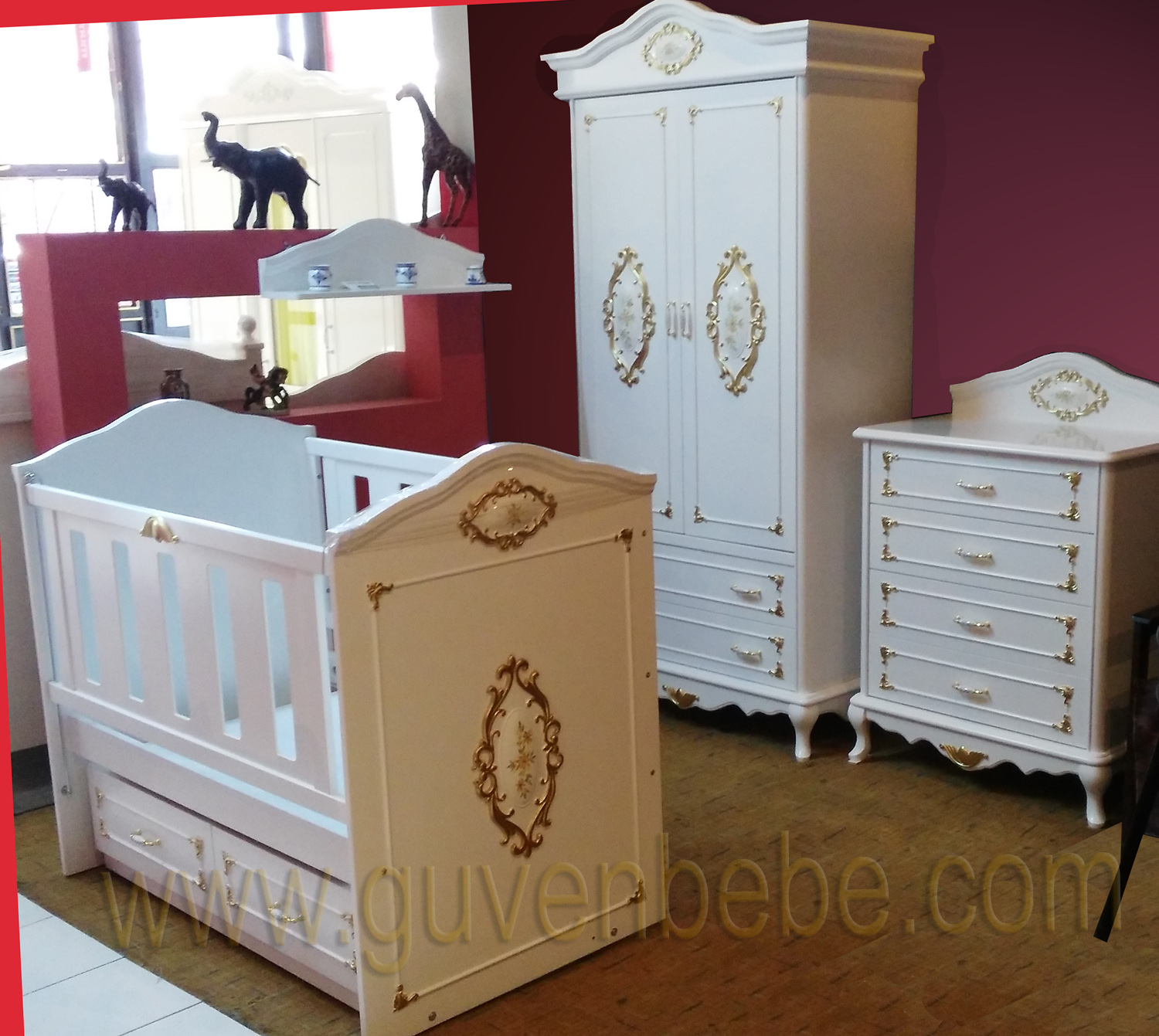 Material Used
MDF
beech
Painting type
acrylic painting
Cover Hinge system
hinge with stop
Drawer Rail system
Piston Rail
Baby room with two-door wardrobe, gold leaf
Product Code: beo52
Availability: 10
Related Products
Tags: avangard-ikili-bebek-odası, küçük-bebek-odası, minik-odası, minikler-mobilyası, çocuklar-mobilyası, ankara-minik-mobilya-satış, ucuz-bebek-odaları
Güven Baby and Young Room Furniture We are waiting for you to see our handmade 100% raw MDF and hornbeam, acrylic lacquer painting, healthy designs in our Ankara -Siteler store.
Gsm:+90506 583 31 21 Shopping centre :(+90312) 349 05 87
Note: at least 10% net discounts were made on each product. for a short time.
Possibility of installments on credit cards.